The most essential makeup item in any girl's vanity is Foundation. This is a makeup item that works as a base for other products on your face. If your are about to attend a function or an event, it is a must. For a no make-up look or casual look, BB cream or CC is enough.
If for a glam look, this item is very important. Foundation conceal your flaws. Honestly speaking, buying foundation that suits all skin types is very difficult. No foundation can match your needs as they have various shades and coverage options. Thus, if you explore ranges very carefully, you can find something that can give you a perfect finish. It is incorrect to apply any shade without first determining your skin type and tone. You should know what kind of skin you have.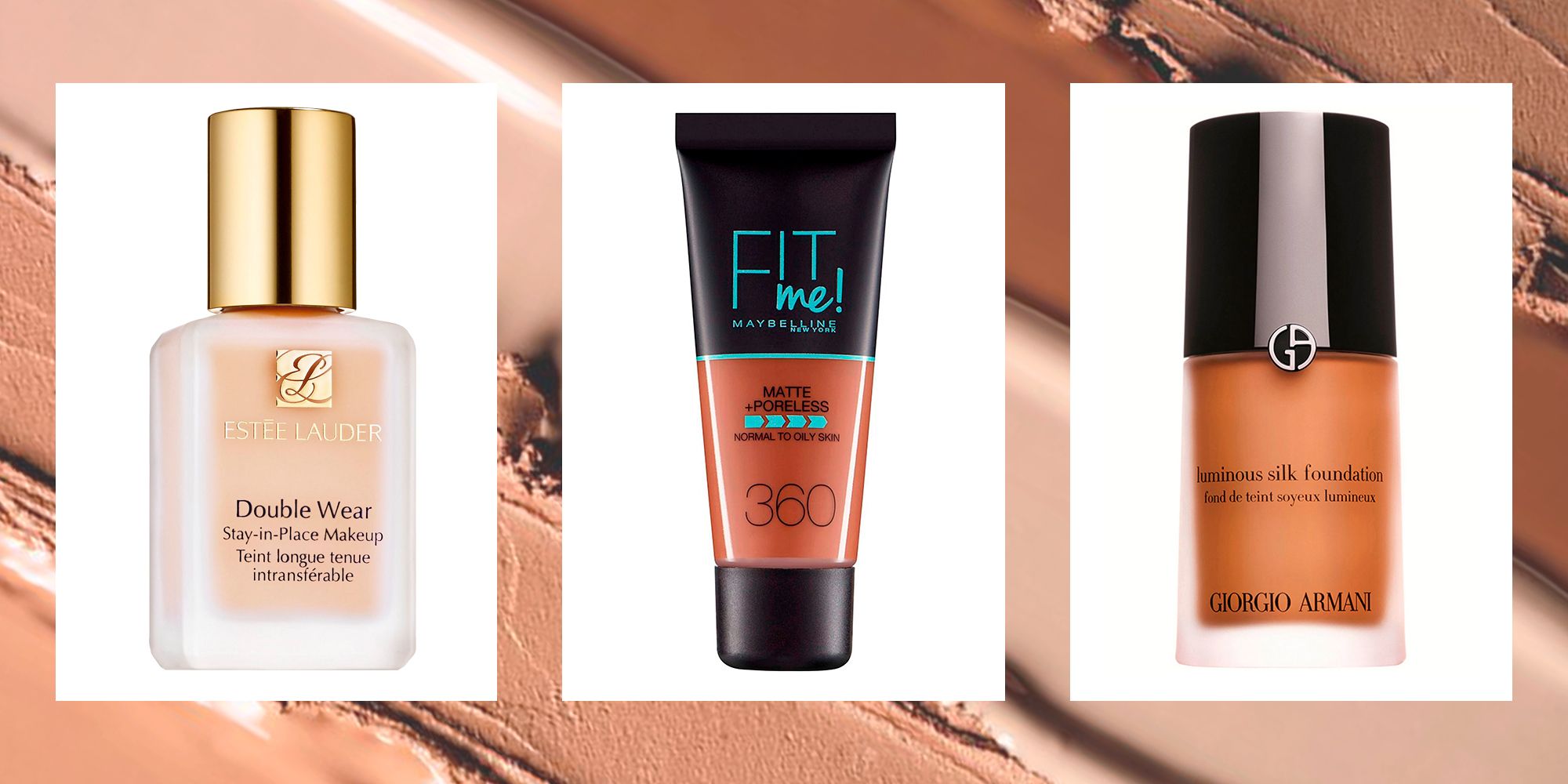 As a result, selecting the proper foundation for you is critical. if you are looking for foundation that suits all skin types, then below are some options for you. Many emerging brands have come up with foundation that offers range for dry and oily skin, from full to medium coverage, from light to dark undertones.
Even there are options that provides glam look from day to night. Waterproof foundation brands are used widely these days that can resist tears or rain. If you are looking to buy waterproof foundations, then read our article
Best Foundation Brands in India
1. Lakme's 9 to 5 range

Lakme is a big name and the most famous Cosmetic brand. Lakme's range is just fabulous. This range is specially made for women's who needs perfect look without heavy make-up. Just prep and apply this. This sets on the skin and is very weightless. Lakme sounds as an expensive brand but it is loved because of it's affordability. For Foundation, Lakme 9 to 5, Absolute and Face Magic are no-1 choice. Lakme has that creamy and matte texture that will suit all skin type.
For all skin types, Lakme foundations are trusted. This feels so light and are long-lasting after applying. Lakme Foundation starts from Rs 150 only. As per the size of the crème, the price varies. The texture of this foundation is made for daily use.
2. L'Oreal' Infallible Range

L'Oreal is one of the largest cosmetic brand today. Products are so good but the best are foundations. These range foundations are travel-friendly. This range has medium coverage and so cannot be used for long day wear. With buttery soft texture, it looks non-cakey. They blends so easily and gives a natural look.
This has the best foundation brands for dry skin available in all shades and best of Indian beauties. They have a versatile range for Low, medium and coverage look. The L'Oreal Foundation's price starts from Rs 600 but can offers special discounts during sales. This range has minerals like SPF and looks natural when applied. L'Oreal is also of the best waterproof foundation in India. Check out top collection from the article.
3. Maybelline's Fit Me Foundation range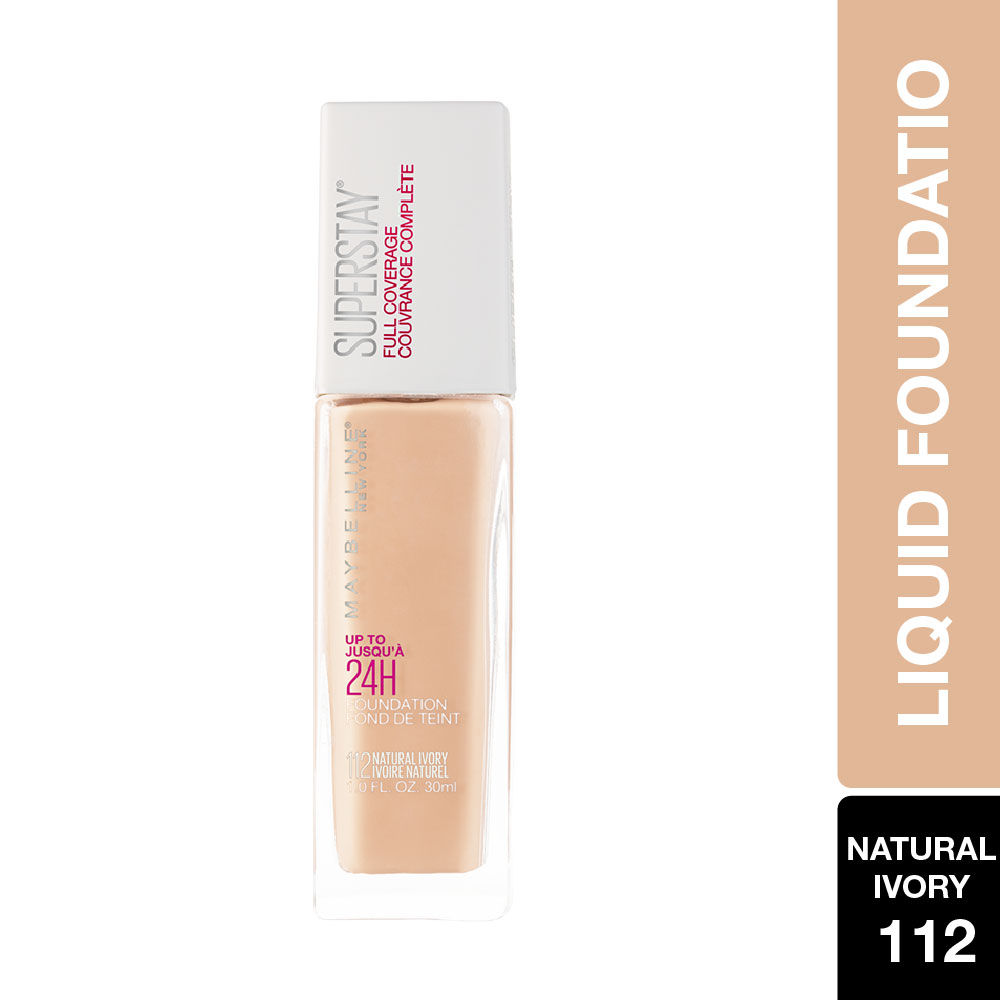 This cosmetic brand, ever since launched has managed to rank as no 1. Maybelline is a huge competitor for all Make-up brand. These are most loved because they come in all skin shades. Starting from 400 Rs, these foundations can give long-lasting and matte look. These foundations also hydrates your skin. You can achieve your dream flawless look with Maybelline Foundation.
Maybelline's Fit Me Foundation range is the most famous among ladies. It's also easy to find in any drugstore and mild for beginners' skin. This foundation suits all skin types and gives perfect base. The perfect thing is that it comes under Rs 500.
4. M.A.C


M.A.C is a Canadian Cosmetic brand. This Company is a hit among makeup market. MakeUp Art's Cosmetics is the most loved for makeup lovers around Globe. This brand has a wide range of products for oily, dry, and sensitive skin types. The  M.A.C Studio Fix Fluid SPF 15 Foundation is one of the top-sellers of the brand. Foundations of these range are expensive and it's foundation range starts from Rs 2700. For all types of skin tones like warm and neutral, MAC has everything for you.
5. Wet n Wild's Photo Focus range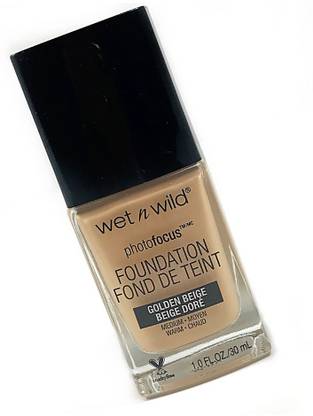 The name itself tells that it will make you look wild and bold. This brand is famous for foundations and it will give you bold and jazzy look. Wet & Wild has skin perfecting range of foundation and are made with light complex. This gives you focus ready look into minutes. This blends like butter and reduces any kind of pigmentations.
With various shades, it is best for all skin types. This is a must-have since it provides complete coverage and is long-lasting. This is best for all skins but it also goes perfect with oily skin. This foundation range can give you all day glam look. It is best for medium. These foundation starts from Rs 350 only.
Also read: Best Footwear Brands in India
6. Kiko Milano's Smart hydrating range

This expensive cosmetic range offers exclusive products as per everyone's needs. This hydrating foundation range has moisture lock properties which doesn't dry out. This foundation can be used in many ways. Due to medium coverage, this gives you glam finish look for a couple of hours. Due to a variety in shades, these are best if you need to attend any event. This has natural ingredients and is paraben-free. The packaging is good and gives amazing results.
7. Nykaa's SKINgenius Sculpting range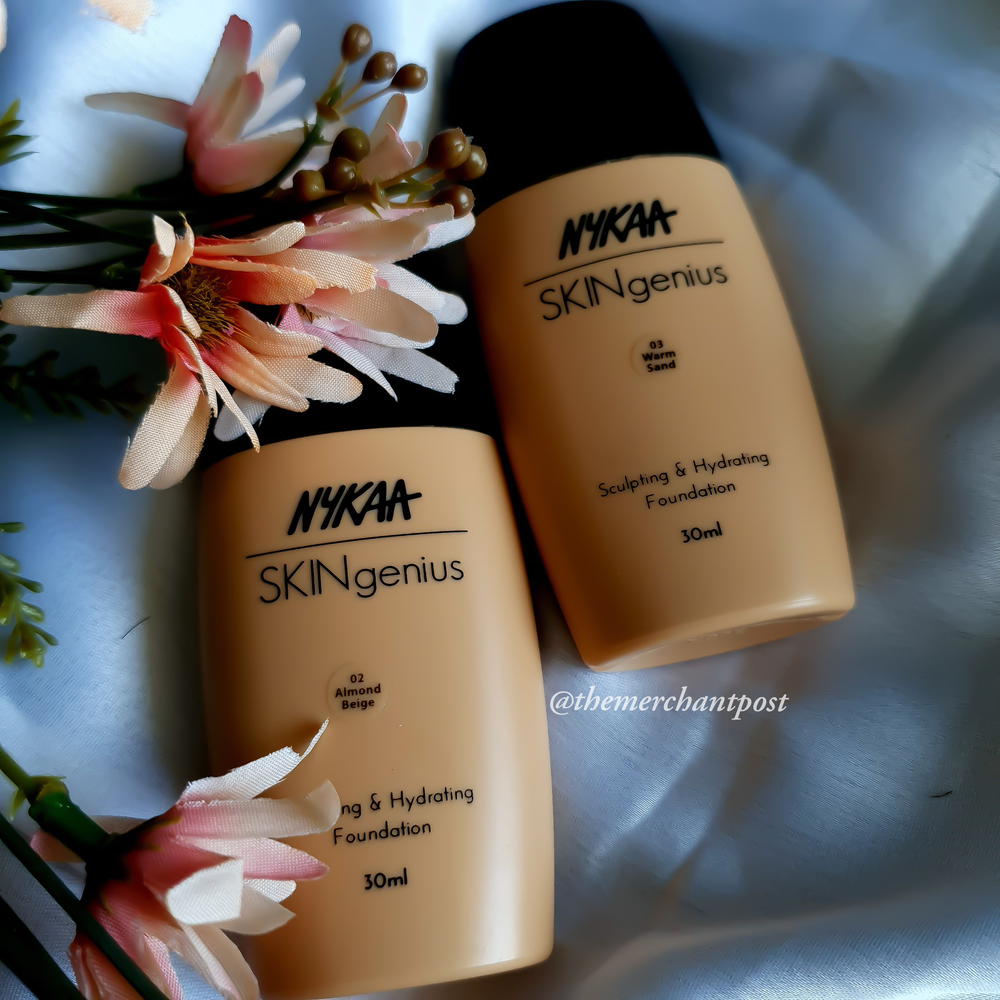 The Nykaa SKINgenius Sculpting and Hydrating Foundation is best for ladies with dry skin. This foundation contains hyaluronic acid, which helps to retain moisture and keep the skin hydrated. Easy to use and gets blended so perfectly, results in giving intense finish. Nykaa has fragranced foundations for everyday use. This is super glossy and gives dewy look. Nykaa has various ranges of foundation but they does not provide shades for every tone. This brand is a top seller of top lipsticks and best eyeliner brands in India.
8. Color Bar's Full foundation and Concealer range
The international brand ColorBar has been a leading choice for ladies who are dying to look perfect. This foundation range has both base and pigmented corrector. The foundation has amazing results for short time as doesn't provides full coverage. This blends so easily and looks like natural skin tone. And the concealer evens out your tones and corrects any discoloration that is bothering you. This also has SPF minerals that gives protection against harmful sunrays to a little extent.
There is a huge variety in top foundation brands name in India according to the skin type. Matte for normal to combination skin type. There are foundation for oily skin too. All foundation have some features but the most important thing is to know what shade will set naturally into your skin. Branded or low price are available in nearby drugstores. If you want to know more about shades and tones, you should visit their website. They are also sold in great number online at Nykaa, Flipkart etc. You can also read our article: Kurti brands in India
Frequently Asked Questions
which foundation is best for oily skin?
For oily skin, powder foundations work best since they are talc-based and quickly absorb oil from your skin.
which foundation is best for dry skin?
Liquid foundation is a terrific option for those with dry skin, it's also great for those who are new to makeup.
which foundation is best for normal skin?
Maybelline Fit me Foundation range is the best for Normal Skin. It gives you full coverage.
which foundation is best for all skin types?
Lakme is one of the top foundation brands in India since it caters to the demands of all skin tones and kinds, from dry to oily.