Although the Indian market is flooded with aromatic and delectable body washes, nothing compares to the powerful potential of soap, which may make your daily grooming practice more convenient. Soaps serve a crucial part in renewing and nourishing your skin while washing.
While doing our daily chores, we are constantly exposed to scorching heat, dry winds, dust, and dirt, and soaps assist us in keeping our bodies clean. Some of the greatest soaps are made with a variety of components to cater to various skin types.
The best soap brands in India for oily skin and the best soap for dry skin will leave you with a healthy shine and a feeling of cleanliness. In India, there are a plethora of finest Indian soap brands to choose from, which might be confusing for consumers. It is critical to select a soap that is appropriate for your skin type.
By exfoliating your skin without losing your body's natural oils, the correct soap protects your skin from injury. As a result, composition and type are important things to consider while selecting a soap for yourself. The following is a list of the best soaps in India for all skin types and skin rejuvenation.
10 Best Soap Brands made in India with Natural and Moisturizing ingredients
1. Lux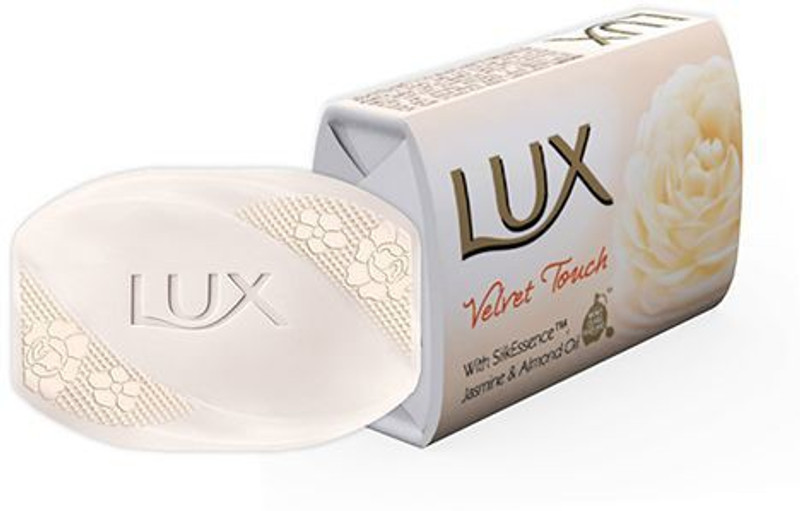 Unilever created Lux, a global beauty brand. The goal of the brand is to bring out your feminine side. Each of its products is intended to make your skin look and smell wonderful. Lux's International Creamy Perfection Soap Bar will give you the glow you've always desired. With the aroma of white blossoms, this luxury soap is produced in a soft and creamy recipe to treat your skin.
This fragrant soap bar is enriched with Swizz moisturizers and is sure to provide you a comfortable bathing experience. Animal fat, coconut oil, water, vegetable glycerin, and natural aroma are among the materials used to make Lux soap. Lux soap is India's best soap. The price of 1 bar will cost you Rs 30.
2. Dove

Dove is a British personal care brand owned by Unilever that was founded in 1955. Dove's Cream Beauty Bathing Bar  has a faint perfume and is soothing on your skin, making it feel softer, smoother, and more radiant. With its 1/4thmoisturising cream recipe, it keeps the skin's natural oils. It is excellent for regular use and is the best soap in India for dry skin, according to doctors.
It is the first company to introduce a moisturizing soap including a quarter of a cup of milk. This soap is suitable for both men and women, as well as babies. Dove soap and shampoo are India's fastest-growing brands, and its Beauty Bar is the first choice of women across the country for glowing skin. The price of one bar is Rs 49.
3. Liril

Liril, a popular soap brand in India, was relaunched by Hindustan Unilever as Liril 2000 with Tea Tree Oil. Berry Blast, Cooling Mint, Lemon, and Tea Tree Oil are the three beautiful fragrances available.
4. Pears

Pears is a translucent soap brand that began in 1807 with the goodness of glycerin and natural oils in its initial soap. Pure & Gentle is Pear's oldest soap. This see-through soap has a hydrating effect and is designed to treat your skin. Its formula deep cleanses the pores of your skin, removing dirt and pollutants.
With its smoothing effect, silky lather, and subtle smell, it will make you look and feel younger. Pears soap is now manufactured in India by Hindustan Unilever and is known for its gentleness. The soap is made with high-quality skincare ingredients that help to maintain healthy skin and hydrate it gently.
5. Patanjali

Patanjali's Ayurveda is a mineral and herbal product firm that is also India's fastest growing FMCG company. Patanjali, one of India's most trusted companies, makes Ayurvedic and natural items. A newcomer to the personal care market, has become a household name in India.
This is an Indian organic brand that sells a wide range of products for the home, riding the Swadeshi wave. The soaps, created by yoga master Baba Ramdev, have a long list of skin benefits. It contains natural elements such as sandalwood, turmeric, neem, and Tulsi to keep your skin healthy and shining.
6. Santoor

Wipro's flagship brand, Santoor, is one of India's fastest growing FMCG companies, with other significant Wipro brands in India including Yardley, Chandrika, and Softouch. WIPRO (Western India Vegetable Products Limited) manufactures Santoor soap. The founder of WIPRO, Mohammad Premji, came up with this soap in 1985. Santoor soap's major constituents are sandalwood and turmeric, both of which are beneficial to our skin.
7. Fiama

Fiama Di Wills is an Indian personal care brand owned by ITC Limited that was launched in 2007. Its goal is to provide worldwide standards in the gentlest and most effective formulations possible. Fiama Di Wills Gel Bar is produced with the goodness of avocado extracts and peach and the groundbreaking liquid crystal freezing technology. It hydrates and hydrates your skin, giving it a youthful look. This soap is mild and translucent, with a fruity scent that lasts all day and will price for Rs 65.
8. Godrej No 1

GodrejNo1 bathing soap maintains your skin glowing and provides you with the greatest natural path to beauty with natural ingredients. Godrej No. 1 is India's third largest soap brand by volume and one of the country's most popular soap brands. Godrej No. 1 soap by Godrej Consumer Products Limited is an Indian firm (GCPL).
Ardeshir Godrej first introduced this soap in 1920. This soap is made with natural elements that adds natural beauty of our skin. Check our latest post top clothing brands in India.
9. Venus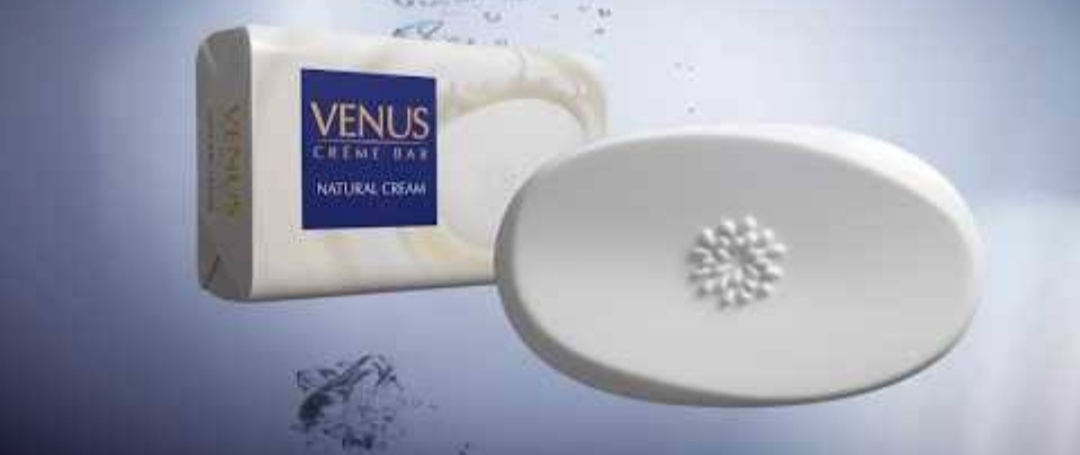 Venus cream bar bath soap softens, nourishes, and beautifies your skin. The RSPL Group, which also owns Ghadi detergent, entered the popular market of skin care in India with a simple notion of Venus bath soap. Venus soap is a luxury soap brand in India manufactured by the RSPL company.
Natural cream, Exotic cream, and White Lemon are the three sorts of this soap. Venus soap is unlike any other soap manufactured from natural cream, and as a result, our skin is smooth and silky.
10. Nivea
This soap bar is gentle on the skin and ideal for those who suffer from acne or allergy outbreaks on a regular basis. The soap is a pH-balanced and suitable for all skin types.  This soap is really gentle and has a pleasant scent that lasts all day.
In India, this is a well-known soap brand. Nivea's mild soap brand has a distinct aroma that will transport you back to the days of the original Nivea Crème. The soap bars are packed with essential oils and pro-vitamins, leaving your skin soft, smooth, and lightly fragrant with each use. This luxury bar will cost Rs 80.