Everyone wants to appear stylish and practical in the current world, and in order to achieve this goal, they must dress beautifully, since clothing reflects their social standing and standards. Jeans are the primary component of the clothing that both men and women pair with. Jeans are now a basic item of clothing that look great both casually and officially. Because it focuses more on the trend, modern consumers desire the greatest jeans brands. The Indian clothing market offers a wide range of designer items, with jeans being the most popular choice for both men and women. There are several different types of jeans, including standard fit, slim fit, skinny fit, narrow, and loss fit. You appear chic and fashionable as a result. A pair of well-fitting jeans fit nicely with any top; you can wear them with anything.
With brands, quality speaks for itself. People seek the best brands for jeans in India because they look beautiful and are made of high-quality materials, which is a result of the growing demand for jeans. The brand concentrates on fashion and offers the newest designer jeans, so the jeans never go out of style. Quality is not compromised. Although slightly more expensive than regular jeans, they are stronger and last longer. It fits perfectly and provides you with the ideal shape. Because of this, individuals choose to buy branded jeans over generic ones.
Top Jeans Brands in India
Levi's
The American clothing company Levi Strauss is known throughout the world for its Levi's brand of denim jeans. Levi's was first created in 1853 as an American company. The American company also creates leather goods, coats, spectacles, and excellent jeans in straight, slim, and slim versions for both sexes.
San Francisco, a forward-thinking city in the United States of America, is home to the Levis corporate office. Blue jeans were just the beginning of how Levi Strauss established a reputation for authentic originals. Innovation and quality are at the core of what the Levi's brand does at every turn in its narrative. The company has about 500 stores, and its goods are sold in 110 different nations. 
Levi's jeans are incredibly durable and comfy. For both men and women, it has a variety of straight, slim, and skinny jeans. T-shirts, jeans, jackets, and a variety of other items are just a few of the clothes that Levis has to offer its customers.
Mufti
One of the top jeans brands in India is Mufti, which rose to prominence thanks to the exceptional quality and selection of its products. There is a lot of demand for Mufti products in the men's clothing sector. They are an Indian company and one of the most well-known brands of jeans in India. The company was one of the first to introduce stretch jeans in India, and the rest of the globe soon followed. You can pair a lot of ops with jeans. You can find a good quality by reading our post top 10 kurti brands in India. They are the top brands.
In India, people are quite interested in wearing its jeans, especially the younger age. In addition to jeans, it provides a variety of men's casual clothing. The success of Mufti, an Indian company founded in 1998 by Mr. Kamal Khushlani, may be attributed to the fact that it consistently offers the greatest items from the newest collections. The price of the jeans is really reasonable; you can get a pair of great jeans for only 700 rupees.
The company is renowned for its t-shirts, sneakers, shorts, and other apparel and accessories. The Mufti is the ideal answer to modern men's need to seem stylish and sophisticated.
Flying Machine
The Flying Machine brand is one of India's most well-known clothing companies. The jeans line was the country's first locally produced denim line. The popular clothing brand in India is called Flying Machine, and it was created by Arvind Fashion Limited, the country's first in-house denim company.
The company makes incredible designed jeans that suit any size and enhance the wearer's personality using fabric of the highest caliber. The jeans are inexpensive in India and extremely comfy. There are numerous shapes and types of Flying Machine jeans available.
Numero Uno
Numero Uno is an Indian company that designs and produces a variety of jeans, casual clothing, and fashionable jackets. The company also sells a variety of casual shoes, belts, purses, and shirts in various patterns and designs. The Hi Fashion Clothing Company launched the brand in 1987. It is the first denim jeans brand in India. The company initially produced men's denim, but as time went on, it also started making best women's jeans brand, as well as women's jackets, shirts, and other accessories. 
The styles of jeans are timeless and fashioned of high-quality materials, making them durable. One of the cost-effective, comfy jeans is this one. Numero Uno is renowned for its premium materials, which include cutting-edge patterns and offer a tonne of comfort.
5. Spykar
For today's youth in India, Spykar is a top-tier brand of denim clothing. It now redefines employee advancement and pleasure as a component of the Metdist Group. Spykar is a well-known youth fashion denim brand in India that was founded in 1992. The company has a flair for design innovation, new product launches, and developing fashion for young India. You can shop jeans from the top 10 clothing brands in India.
Young and restless at heart, the brand constantly strives to deliver cutting-edge hi-street denim trends and wardrobe essentials that appeal to the expanding Indian consumer class.
Purist for classic enthusiasts and YnR for modern souls are only two of the denim designs offered by the company. The top-wear collections are highlights of the season and go well with the
Killer
In India, Kewal Kiran Clothing Limited's killer jeans were a symbol of style since they were created in ways that were unimaginable. The Kewal Kiran Clothing-owned Killer jeans brand, which is wholly indigenous to India, is also among the most opulent in the country. The company guarantees to provide the highest-quality, most comfortable, and reasonably priced jeans. It offers a variety of denim jean patterns, shapes, sizes, and cuts.
The majority of Indians prefer it because of the high caliber of the fabric. It improves your personality and offers you a respectable appearance. A highly well-known apparel line with enormous global appeal is called Killer. Men's clothing from Killer is available in a wide range of styles, including athletic and winter clothes. 
Wrangler
One of the most popular and cozy brands of jeans available in India is Wrangler. It's an American brand of jeans that Kontoor Brands also owns under the Lee name. Real-world experiences have served as the brand's inspiration and compass ever since the invention of denim.
Shirts go best with jeans. You can choose one from top 10 shirt brands in India.  The company adapts to the times, frequently setting the standard for everyday denim clothing that is more cozy, fashionable, and cutting-edge. You may wear the jeans for a very long period because they are quite comfortable. Wrangler is constantly focused on current styles and demands.
Lee
The popular manufacturer of work wear and casual clothing, Kontoor Brands, which owns the Lee brand of denim pants, is also an American company. Lee is synonymous with reliability, inventiveness, and durability. Lee is a globally well-known clothing company with American roots. Young people all over the world love Lee denim clothes for its slim-fit style and unrivaled comfort. In the year, Lee created its first pair of denim jeans.
One of the well-known denim brands in India is Lee. Originally an American company, Lee has cemented its position in India by producing jeans of the highest caliber. The company is now owned by Kontoor Brands, which also creates a fantastic line of fashionable formal and casual clothing.
Because of its great quality and fashionable designs, the brand is quite well-known among young people. It makes its line of jeans from high-quality cloth, making them sturdy. Due to the brand's commitment to providing each customer with the ideal fit and size, the jeans are highly comfortable.
Pepe Jeans
Your style and class are reflected in the jeans. The majority of people's top pick for jeans are these modern, stylish ones. The most expensive brand of jeans is this one. It displays a huge selection of denim jeans. The jeans are really sturdy and comfortable.
The apparel line of denim from Pepe Jeans is renowned for being created from the finest materials and offering customers excellent fit and comfort. It is a recognizable brand that is connected with denim and unrestricted creativity.
John Players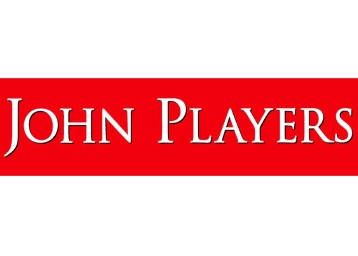 John Players is one of the top brands of jeans on the list. Thanks to its fashionable designs and tight-fitting jeans, it has attained its exceptional status. Officially, ITC, a reputable firm, owns the brand. It is renowned for its superior selection of shirts and pants for casual wear. 
The majority of consumers favor John Players jeans since they are a reputable brand that makes high-quality, comfy clothing. The John Players brand is synonymous with style and provides fantastic fashion jeans for Indian guys in addition to a large selection of John Players shirts, trousers, jackets, and other clothing. Reliance Retail purchased the John Players brand from ITC. You can pair shirts with jeans but you can create a smart look by adding jacket. You can get a good quality after reading the blog top 10 Leather jacket brands in India. 
Branded Jeans for Men
Diesel is an Italian apparel company with roots in Molvena that has grown to be one of the most well-known names in fashion. The company sells apparel for children, adults, and women, and it recently debuted a line of high-end fragrances. One of the priciest denim companies in the world is called Diesel.
They are beyond the grasp of the typical individual due to their price range, which is between a few thousand and over a lakh rupees. They are out of the price range of the average person, costing anywhere from a few thousand to over a lakh rupees.
This American-English company is well known for its high-quality raw material-designed denim, t-shirts, shoes, and belts. The brand, which has its corporate headquarters in London, UK, exports its goods to every country in the world and makes enormous profits every year. One of the oldest brands in the world is Lee Cooper. This 1908-founded business in London has a long and famous history of dressing up several generations.
Also read: Top 10 Best leggings brands in India
Although it started out as a workwear business, it later branched out into the denim industry, demonstrating its value over time and through innovation. The range is enormous, and the flawless fit will undoubtedly leave people speechless!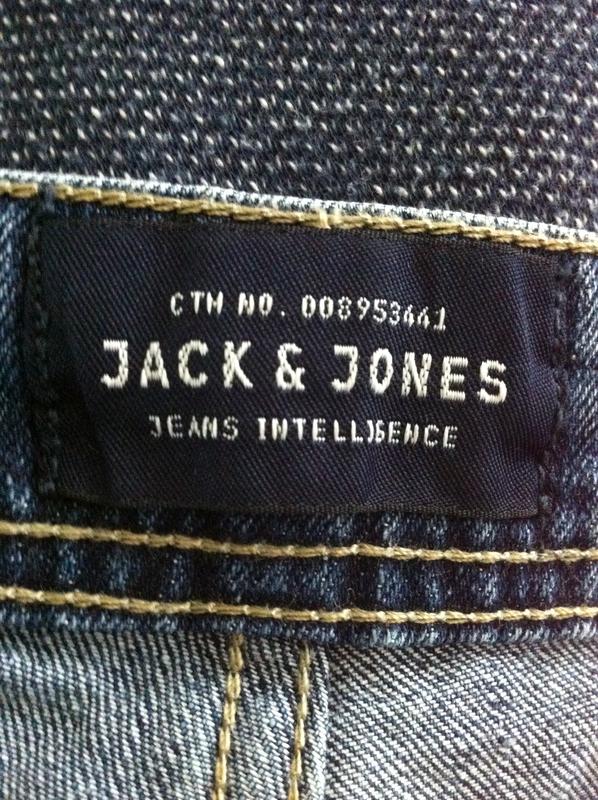 One of the top denim companies today, Jack & Jones also caters to a large customer base in the garment and apparel industries. The company takes pride in its attractive and comfortable apparel line, which is popular with all demographics. 
All customers may afford its products because they are very competitively priced and quite durable. You can readily find Jack & Jones' several associated labels and sub-brands, including Vintage, Premium, Originals, and Core. Since 1990, Jack & Jones has produced the most stylish jeans for men. They have made numerous advances in the denim sector. So use this kind of jeans to make your outfit look effortlessly stylish! 
The majority of people think of Peter England as a men's formal wear apparel line. However, its casual range, particularly the denim, is just as well-liked. Because of its standardized designs and cuts, Peter England is preferred by the majority of office workers. The reasonably priced collection requires little effort to transform from a 9 to 5 outfit to an after-work casual ensemble.
One cannot disregard this brand because it offers a trendy selection of fits and washed denim at a reasonable price! The majority of people consider Peter England to be a formal wear clothing line for guys. Though equally well-liked is its casual range, particularly the denim. Because of their uniform designs and cuts, most office workers prefer Peter England to other brands. One cannot overlook this brand because it provides a trendy selection of fits and washed denim at a reasonable price!
Today, the Indian outdoor clothing company Roadster is making waves with its top-notch goods. It is owned by Myntra and currently enjoys a sizable fan base in the Indian market. The best clothing and footwear in India are produced by the business using top-notch materials and contemporary technology. 
Best Jeans Brands for Ladies in India
One of the biggest women's clothing businesses in Europe today, Vero Moda was started in 1987. The business offers stylish, expensive-looking apparel for women. With several stores and a strong online presence, Vero Moda has established a firm foothold in the Indian industry over the past ten years. 
Another well-known clothing company from Spain, Mango, is well-known for its elegant attire. Although it is a mid-to-high ranging brand, the quality is absolutely worth your cash. The company was established in 1984. In the Indian market, Mango has established a strong reputation thanks to a number of celebrity collaborations. 
Not just in India, but also in many other nations, is Calvin Klein well-liked. Calvin Klein is a destination for those who want to experience a brand's authenticity. The company is renowned for its extensive portfolio and ability to create highly customized fashion experiences. They sell goods like clothing, accessories, footwear, and skincare products.
Also read: Top 10 Saree Brands in India
This brand's jeans are available in a wide range of colours and fit all body shapes. However, you'll appreciate the quality, and at that point, the cost will be justified. In India, Calvin Klein first found success with its undergarments and fragrances. With its high-end items, the company has since built up quite a reputation in the market. This brand consistently dominates the accessories market with each new launch, from wallets and perfumes to jewellery and watches. 
In India, Allen Solly is a well favoured apparel brand. In 1993, Aditya Birla Fashion & Retail Ltd. introduced it to the nation. The company creates classic casual clothing that is composed of high-quality materials and has a trendy appearance. Allen Solly is one of the top jeans brands for women when discussed. A well-known Indian brand that is a part of the Aditya Birla Group is Allen Solly.
In Europe, ONLY is a well-known retailer of young women's clothing and denim. Bestseller, a Danish family-run corporation, is the owner of the brand. Vero Moda, Jack & Jones, Junarose, and other brands are owned by Bestseller, which was established in 1975. ONLY has grown significantly in popularity over the past few years and now has more than 4500 locations worldwide.