Although nothing can ever replace washing your hands completely with soap and water, a hand sanitizer is a lifesaver when you're out in public and need to protect yourself from germs- especially after the outbreak of the COVID-19 epidemic. It's best to use a sanitizer to protect yourself from disease-causing microorganisms. Along with the several health-related organizations who recommended hand sanitizer in India for the best outcomes.
Hand hygiene is both important and beneficial in preventing infections and infectious disorders. They begin working right away to eliminate the majority of viruses. Always sanitize your hands on a frequent basis. Because of its ease of use and assurance of killing 99.99 percent of germs, hand sanitizers have become a need in today's environment. Let's take a look at some of Top Ten Hand Sanitizer Brands in India.
Top 10 Sanitizer Brands in India
1. Lifebuoy

Skin-friendly moisturizers and Vitamin E in Lifebuoy hand sanitizers keep your hands smooth and germ-free. Lifebuoy hand sanitizers are in gel form and provide protection against bacteria and viruses. These hand sanitizers are convenient to carry and are popular among office workers and travelers. It costs Rs 35 for 30ml.
Lifebuoy Antibacterial Hand Sanitizer contains over 60% alcohol and provides immediate germ prevention. It destroys 99.9% germs without use of water. Simply rubbing the sanitizer between palms until it is entirely dry is an easy way to apply it. It claims to clean your hands in less than 10 seconds and has immune-boosting properties.
2. Savlon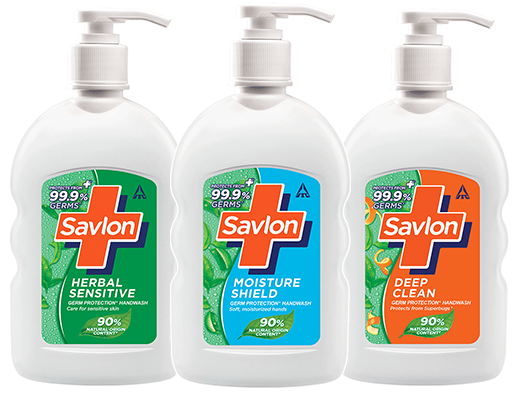 ITC's Savlon hand sanitizers provides protection against germs and both enveloped and non-enveloped viruses. Savlon sanitizers come in 500ml pump packs and 500ml refill packs. Savlon's hand washes, antiseptic liquids, soaps, and hand sanitizers are well-known. This is best among top 5 hand sanitizer brands in India.
The Savlon surface disinfecting spray sanitizer claims to eliminate 99.9% of germs. This non-sticky spray sanitizer has a fresh and pleasant scent and is extremely easy to use. Regular sanitizers require rubbing the amount until it is dry, but this one does not require wiping the surface.
3. Dettol

Dettol hand sanitizers provide the greatest "on-the-go" protection and are frequently used due to their rinse-free and
non-sticky properties. Soaps, hand soap, antiseptic liquid, kitchen gel, and shaving cream are among Dettol's most popular goods.
The IMA recommends Dettol alcohol-based hand sanitizer, which is a well-known brand. The sanitizer also claims to protect you from 100 germs that might cause disease. This gel-based sanitizer dries rapidly and has a non-irritating, moderate refreshing aroma. Because of its non-sticky nature, you won't feel anything after putting it to your hands.

Dabur is a well-known Ayurvedic brand in India for a non-sticky and rinse-free sanitizer. This sanitizer protects your hands from germs transmitted through direct contact with an infected person or from an external source. The sanitizer promises to be effective against a wide range of viruses and bacteria and may be applied to both people and surfaces.
Get your eyes to our latest post " Top 5 Treadmill Brands in India"
Although it has an intense alcohol scent when first sniffed, the smell quickly fades. A new line of hand sanitizers from India's most trusted Ayurvedic brand provides on-the-go protection from germs and diseases.  This alcohol-based hand sanitizer also contains an Ayurvedic mix that keeps germs at away while also moisturising your hands.
5. Himalaya

Himalaya make items of Pharmaceuticals, personal care, baby care, well-being, nutrition, and animal health items are among the company's many offerings. Himalaya's sanitizer claims to kill 99.9% of germs and is made of 70% alcohol, according to the company. The sanitizer cools your hands and feels quite pleasant and comforting on them.
It helps to decrease irritation and protects the skin from oxidative damage. Last but not least, it comes in a variety of fruit scents, including green apple, strawberry, lemon, orange, and litchi.  However, what sets this hand sanitizer apart is that it also includes some ayurvedic benefits.
6. Dr. Batra

In India, Dr. Batra is regarded as a pioneer in the field of modern homoeopathy. This alcohol-free sanitizer keeps skin moisturized and prevents it from drying out. This one also aids in the removal of bacteria and germs from the hands. It provides immediate results while also preserving the skin and hydrating it to prevent it from drying out.
It can be used by children without creating any harm because of its natural formulation. On a regular basis, we must take care of cleaning these microorganisms.
7. Sterillium

This hand sanitizer is the first choice of people all over the world since it is infused with a dependable antimicrobial ingredient. This product, which is one of the top hand sanitizers used in hospitals, is effective against bacterial and viral infections that can cause serious diseases. Sterillium is thought to be one of the most useful hand sanitizers on the market in India. It has a powerful aroma and contains more than 50% alcohol.
It is available for Rs 100 for a three-pack of 100 ml pocket bottles. Sterillium hand sanitizers are adored by millions due to their amazing skin-friendly composition. It has a lot of skin-hydrating chemicals in it, so it's good for long-term use. Sterillium is a hand sanitizer brands that is based on propanol.
8. Purell

Purell is one of the most well-known hand sanitizer brands in the world. This hand sanitizers are extensively used due to their gentleness and refreshingness. Aside from that, they have been shown to fight bacteria and viruses on your hands. This is a highly effective, herbal-based hand sanitizer that contains about 60% alcohol.
Kills over 99.99 percent of germs and ensures that the person using it is free of germs and diseases, ensuring total hand hygiene. PURELL portable travel wipes have been clinically proved to improve skin health. They are free of harsh chemicals and are designed to gently sanitize your hands.
9. Godrej Protekt

Godrej Protekt hand sanitizers are gel-based and get rid of germs and viruses without using soap and water. This hand sanitizer has 60 per cent alcohol content, and it not only protects your hands from bacteria but leaves a long-lasting pleasant fragrance. Godrej Protekt hand sanitizer is enriched with glycerin to offer skin-friendly germ protection for you and your family.
10. ORILEY

Oriley Instant Hand Sanitizer is a palm cleanser that contains 70% isopropyl alcohol. It kills 99.99 percent of germs and bacteria on your hands, keeping you safe from infections whether you're indoors or out. Furthermore, the sanitizer on offer is free of any ingredients that could irritate your hands.
The ORILEY instant hand sanitizer spray is a non-irritating, best liquid sanitizer brand in India keeps you safe from all types of infection-causing dangers wherever you are. This non-sticky, simple-to-use sanitizer protects you by rubbing a small quantity (2–3 ml) between your palms for 10–15 seconds until it is dry.