We understand that your day doesn't begin until you take that first beautiful sip of coffee. Many people's mornings are literally defined by coffee. Nothing beats a steaming frothy cup of milk coffee in the morning, in my opinion. Coffee will be your best friend whether you want to drink something lovely or need something to wake you up quickly. There is a ideal coffee from single estate coffees to premium coffee brands in India.
People are getting more conscious of luxury coffee brands, top roasts, blends, and a variety of other things as time goes on. Coffee beans, well recognized for their rich taste, flavour, and powerful aroma, are the source of coffee powder brands in India. They are separated into two types: Arabica and Robusta. In this article, we'll discuss the top coffee brands in India, as well as which ones are best for you.
1. Nescafe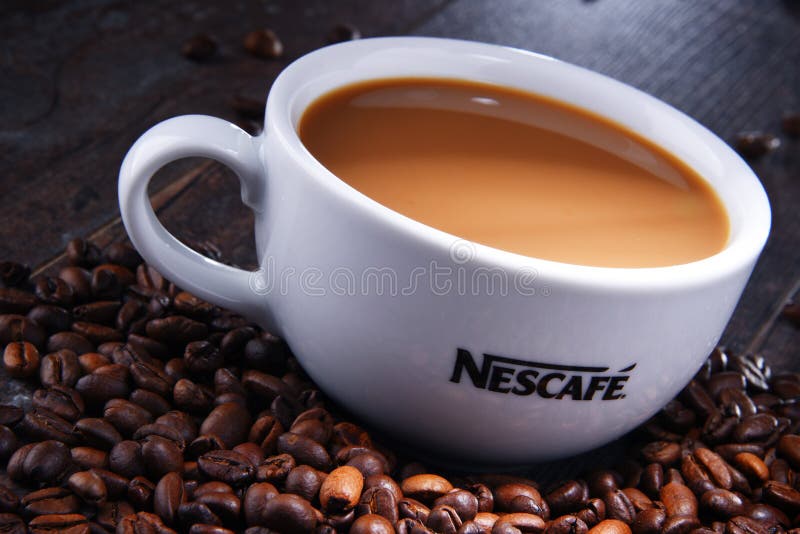 When we think of coffee, one of the first few names that comes to mind is Nescafe. It is a Swiss coffee brand that was launched in 1938 and is one of the parent company's largest brands. Nescafe is unquestionably India's most often asked-about coffee brands. Nescafe Sunrise and Nescafe Classic are two of Nescafe's most famous signature coffees, made with the best beans from South Indian coffee plantations.
2. Bru

When it comes to Indian coffee, Bru is a name that requires no introduction. After Nescafe, this brand is the second most popular. Bru's coffee is also considered 100 percent pure, thus the flavour is distinct in its own right. As a consequence, you get a product that is both flavorful and gentle on the stomach.
Hindustan Limited owns Bru instant coffee brand, which was India's earliest packaged filter coffee brands in India. The freshly roasted Bru coffee is a perfect blend of 70% coffee and 30% chicory, made from the finest Arabica and Robusta beans hand-picked in South India.
Also read: Best Tea Brands in India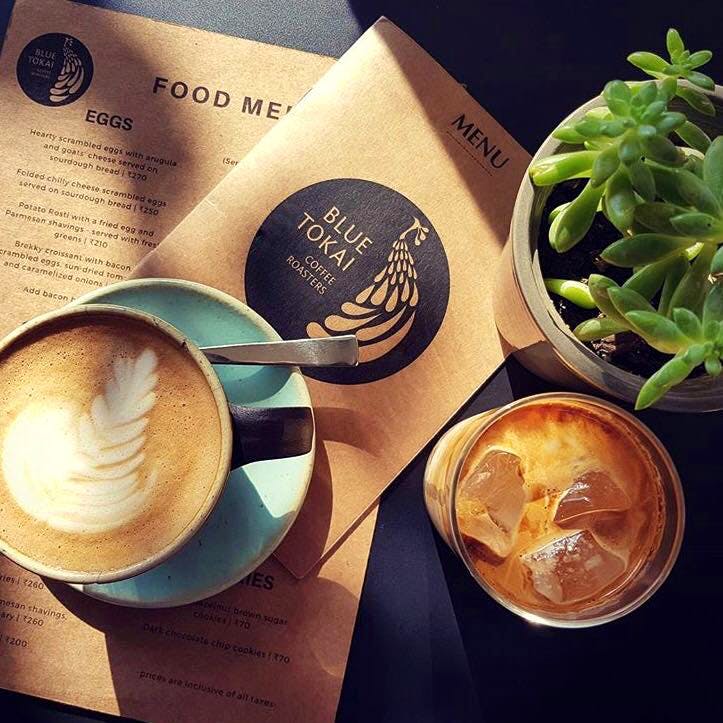 Blue Tokai is the only Indian coffee brand that claims to deliver 'farm to cup' coffee. Every two weeks, the company roasts the coffee and sends custom ground coffee to clients all over India. Blue Tokai is known for delivering the greatest coffee beans online, and as a result, the business has amassed a large following from not only India but all over the world.
As one of the very few brands providing the greatest coffee online in India, their selection and quality of coffees stand out like no other, ensuring that the brand's proprietors are given credit where it is due. They have best Arabica coffee in India that will make you fall in love with coffee and make you never want to drink anything else.
4. Tata

Tata Coffee, a subsidiary of Tata Consumer Products, is one of the most well-known brands in the country. The company owns and operates 19 coffee farms in South India, producing high-quality coffee. Tata Coffee, which was created in 1922 and has since evolved to become one of India's top coffee companies, is one of the oldest and most
well-known coffee brands in the country.
Tata Coffee is India's largest coffee plantation firm and is owned by Tata Global Beverages. With A Tata Alliance, Tata Starbucks currently operates all Starbucks locations in India and has begun selling coffee.
Also read: Beer Brands in India
5. Flying Squirrel

The flying squirrel is one of the most prevalent creatures in this area, and the coffee brand named after this small rodent that soars from tree to tree feasting on berries and fruit. Today, the company sells six different types of coffee, as well as blends and other related items.
Flying Squirrel Coffee is one of Indian most well- known coffee brands, with a strong emphasis on quality and flavour. In Coorg's forested estates, the Flying Squirrel offers and grows some of the greatest coffee. With a rotating range of seasonal coffees, the brand offers up to 11 different brews.
6. Seven Beans

You may also choose from a variety of coffee machines and brewing equipment to prepare the perfect cup of coffee at home. Seven Beans has seven different Arabica and Robusta bean blends. This roastery is a joint venture between Indian and Italian coffee growers and roasters. The coffee farms, which are located at an elevation of 3700 feet in Chikmagalur, offer both Arabica and Robusta plantations.
7. Sleepy Owl

Sleepy Owl coffee is simple to make at home, easy to keep, and you may drink it whenever and wherever you choose. Their delicious coffee is available in a number of flavours, including Mocha, Hazelnut, French Vanilla, Cinnamon, and more, as well as hot and cold brews, beans, and ready-to-go packages! It's known for its delicious cold coffee brands in India, which steadily gained popularity in the country.
Their iced coffees are well-known for their distinct flavour and high quality. They provide a wide choice of flavoured coffees, from cool and creamy butterscotches to fragrant hazelnut delicacies. Their coffees are the ideal complement to any relaxing occasion.
Also read: Ice-cream brands in India