Lipstick is not just a makeup item, but an essential thing in purse. Every women loves Lipsticks. Throughout the years, the trend of wearing Lipsticks has been a success and the main reason is that lipsticks can go right with both casual and formal wear. Branded lipstick these days, are more important than any other thing because wearing it can give you confidence and you need no one to cheer you up.
Just a stroke and it can add a colourful smile to your dull day. Lipsticks come in Matte, Liquid or Gloss form. As everyone likes different shades and forms, but one thing that is similar is a pretty pout. Matte and Liquid lipsticks are much loved.
Due to several lipstick brands in India, there is confusion in selecting the best one for you. Any cheap lipstick will harm your lips but the right brand will give you the best quality with the best look. Branded Lipstick will give you a long-lasting effect. They will not fade away easily. So, below listed are some Best Lipsticks Brands in India that are really good and will suit all skin types.
But before that, applying Lipstick is the second part. The first thing is to prep your skin. So let us get this thing clear. The first step to setting your Lipstick nicely is to Exfoliate. Take a good Exfoliator and scrub for 2 mins. Wipe it off and apply a moisturizing lip balm. That's it for the prep and carry your Lipstick.
Best Lipstick Brand in India
1. Maybelline
Maybelline is the oldest but best cosmetic brand. It is popular for makeup items but it's Lipstick range is also quite popular. It is an American brand but the products are sold worldwide. If you love matte lipsticks then the Maybelline's Color Sensational Matte Lipstick range are the best.
The Color Sensational Matte Range from Maybelline New York is very first choice as it has intense and perfect matte finish look. These sets on your lipsticks so easily. It feels so light on your lips and doesn't feel like wearing. This lipstick brand comes in creamy, bold and powdered textures. All range lipstick are available in variant shades that will suit all skin tones. Maybelline is also famous for its other product that is the best foundation brands in India.
They are super affordable and starts from Rs 300. They can stay for 5-6 hours. These are matte lipsticks but doesn't dry out as they have moisture properties. Super long lasting and also best quality product makes it rank on the first number. These shades have a sweet fragrance and moisture. These lipstick are super smooth and don't smudge in excessive heat too. 
2. Lakme
Lakme is the best lipstick brand and India's first makeup brand. Owned by Hindustan Unilever, this brand is ruling the Indian market by providing a complete range of all makeup products. Lakme's products are affordable but the price varies according to the quality. Lakme's matte range has amazing shades that you've never tried. With Nude Lipsticks and dark lip colours, they come in more than 30 shades. These Lipstick comes with a primer and looks so chic when applied. Lakme is a huge competitor and the demand for its products is increasing day by day. These lipsticks are pocket-friendly and is easy to carry. Lakme's Eyeconic Kajal is one of the best eyeliner brands in India.
The 9 to 5 Matte Lipstick range is so fantastic. Lakme has an amazing Lipstick collection for everyone but the Lakme 9 to 5 Primer + Matte Lip Color is the best lipstick brand with the price if you're looking for it. The shades are exceptional and go with every skin tone. Lakme's 9 to 5 Primer + matte range lipsticks from Rs 500. But, they are worth the price. Every range of lipsticks is available on the market as well as online. These lipsticks start from Rs 250 only. These Lipsticks are so pigmented that they are perfect for daily use. Due to moisture in it, these Lipsticks can stay all day long and won't ever fade or crack.
3. L'Oreal  
L'Oreal is Undoubtly the best and highest selling makeup product brand in India. This French brand is a big name in Indian market. L'Oreal product lines have moisturizing oils in it which makes it hydrating and super smooth. L'Oreal has best lipstick range but it also has excellent beauty and hair care products.
The Riche Moist Matte Lipstick contains Natural moisturizers and makes your lips look Natural and also nourishes them. It is highly-pigmented and looks naturally matte when settles. This can be easily removed and does not smudge out. These Lipsticks are so creamy and don't dry out your lips.
Moist Matte Lipsticks are best for dry lips. The Dark Brown and Maroon shades will give the best makeup look. This lipstick range is very popular among teenagers because they are available in plenty of shades.
4. ColorBar
Again an Indian brand, ColorBar is considered as the best lipstick brand that is growing faster day by day. These brands have amazing lipsticks with best quality and the price is so affordable. Starting from Rs 250 and goes up to Rs 1000, the shades are so vibrant and attractive. It comes in beautiful metallic cover which gives it luxurious look.
The ColorBar velvet matte lipstick range is the most selling product from ColorBar. The Shea butter extracts gives the lips creamy textures, thus moisturizes them. They're also sold online and at retail market. Have a look at our post: Top Waterproof Foundation Brands in India
5. Elle 18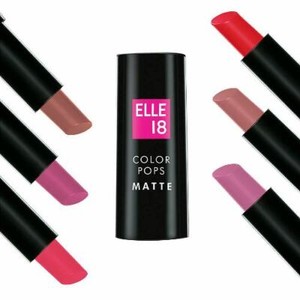 Elle 18 is the most Popular lipstick brand which is made in India. This brand is owned by Hindustan Unilever limited which is the oldest. Elle 18 is more used by today's teen girls because of the popping shades. This lipsticks are the best long-lasting lipsticks in Indian market. Elle 18 has the best affordable lipsticks shades. They can give a beautiful look to all Skin tones. The Red and Pink Shades on a fairer skin toned women will just look OMG.
These Lipstick ranges are personal favorites because if you once apply, it is going to stay for hours. The Elle 18 Color pops matte lipstick range is very popular among girls. The price is so affordable and starts with Rs 100 only. So, best product with reasonable price. This comes in bottle shaped cover and the shades are so tinted. These can swipe out your pigmented lips in just 1 stroke.
6. MAC
MAC is an international cosmetic brand. But it's popularity is also in India. MAC, huge name and due to it's best quality there is a high demand in MAC products and especially Lipsticks. MAC Lipsticks are much loved by Indian women. This brand is a part of Estee Lauder company that makes the best long-lasting lipsticks.
MAC is an expensive an luxurious brand and is globe's best Lipstick selling company. This brand is a best choice for women who wants lipstick in variant shades and colours. The price is bit high as compared to other brands. These lipstick prices differ as per the quality but the starting price is Rs 800. We have a list of the best shampoo brands in India. Check it out fast.
Every range of lipstick has more than 20 shades. These brand has lip shades in nudes, red, orange and brown as per an individual's choice. These lipsticks don't dry out quickly and looks rich.
7. Chambor
Chambor Cosmetic brands came into existence in 1993. This is an Indian cosmetic brand that is known for it's durability. This classic cosmetic brand is best known for it's vegan approach. Chambor lipsticks have no chemicals or animal stuff in their products. These lipsticks are super hydrating and pigmented.
Due to no harmful ingredients in it, it is costly compared to other products. It's one lipstick costs for Rs 1000, an expensive lipstick brand in India. The recent additions in these brand product is so beautiful and gives silk and velvet look. Available in many shades, they suit all Indian skin tones This has anti-ageing effects and does not affects your lips.
8. Revlon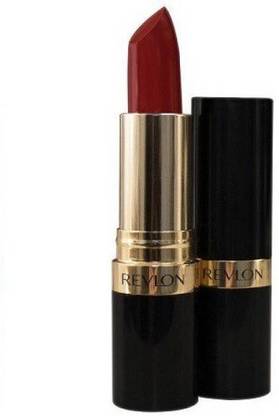 Revlon has managed to make it's place in top 10 but this brand is the oldest in Market. The outer metallic cover of these lipstick looks very chic and royal. Revlon is an American cosmetic brand selling skin care and personal beauty products. These premium lipstick has more than 10 shades in every range.
This lipstick are made from premium quality and so they are long-lasting. With one stroke you can achieve a beautiful glam look without much effort. This brand is specialized in making beauty products and perfumes. This lipsticks are affordable and starts from Rs 500.
9. NYX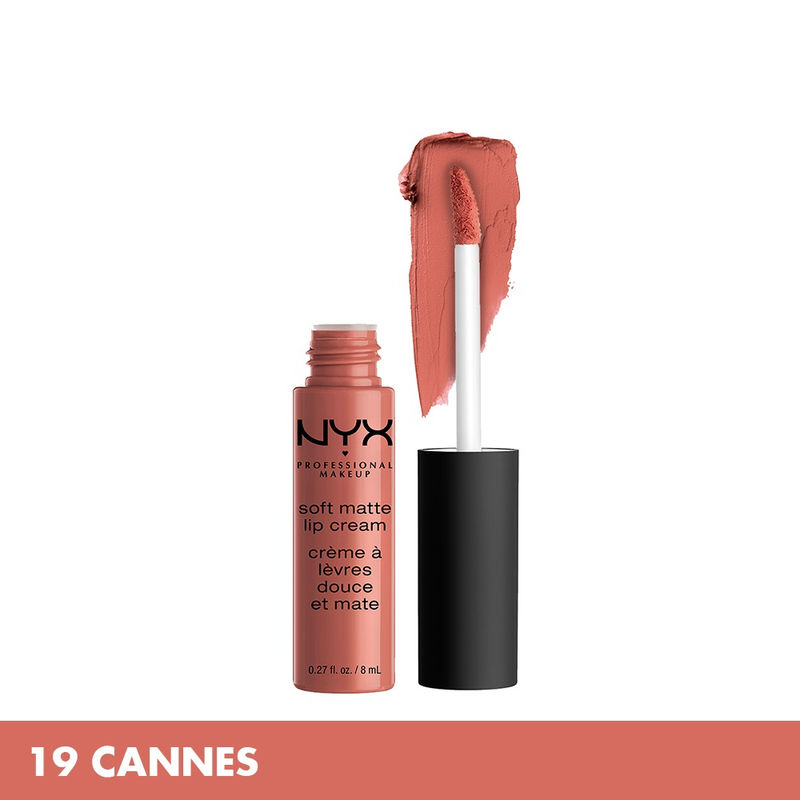 This American brand holds strides in Indian market and marks excellence till today. This brand is earning fame due to it's amazing range of lipsticks. They are budget-friendly and do not cost too much. This brand lipstick comes in very pretty shades and are easy to apply.
NYX is new cosmetic company and due to low awareness about this brand, this is not in top 5 but the reviews from the users is too good. But once you look at the shades, you can't get your hands off them. They are attractive and the fragrance is very sweet. The price range is between 500 to 900 Rs. Very affordable yet easily available in drugstores easily as well as online. 
10. Lotus

Last but not the least, the most organic cosmetic brand that provides natural ingredient products even if it is best eyeliner or Kajal or moisturizers. Yes, we cannot forget the herbal lipstick brand made in India. This is most loved by Indian women because it is easily available and causes no harm to your skin. No harmful preservatives are added and thus makes it 100% natural and vegan. Do read our post Best moisturizer for face in India. 
The Lotus herbals' range provides everything natural. This also has moisturizing properties and don't let dry out your lips. The packaging is very classy. This brand products are a must have in every women's makeup kit. From day and night cremes, Kajal and mascaras, foundations, these are affordable most used Indian cosmetic brands.